9th annual Keep on Climbing (formerly Kilimanjaro Golf Fore Kids) Golf Tournament
for Wounded Warriors will be held at
Manderley on the Green
in Ottawa at noon on Monday, August 14.
BREAKING NEWS: The deadline for registration for the Keep On Climbing Golf Tournament for Wounded Warriors has been extended. Register as soon as possible below.
REGISTRATION:
All proceeds will be directed to Wounded Warriors Canada, which is a non-profit organization that helps Canadian Forces members – be they full-time or reservists – who have been wounded or injured in their service to Canada.
Specifically, the funds will help fund Wounded Warriors Canada's investment in PTSD Service Dog Programs across the country. The dogs are trained to work with veterans suffering with Post-Traumatic Stress Disorder. This program has made an incredible impact in the lives of our service men and women in their struggles with mental health.
Here's what TSN football analyst and former Saskatchewan Roughrider, Glen Suitor, has to say: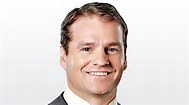 "I am a huge supporter of our men and women in the Forces so I would encourage you to come out to the 9th annual Keep On Climbing Golf Tournament for Wounded Warriors on Monday, August 14 at Manderley on the Green. By doing so, you can have a great time while helping to raise money for elite service dog programs to assist veterans suffering from PTSD."
Registration Deadline is August 1, 2017
18 holes of golf, golf cart rental, dinner, games and prizes – $95
Dinner only – $25 – Dinner is a buffet style featuring hip of beef.
SPECIAL NEWS:

Air Canada is sponsoring a "Closest to the Pin" competition. The lucky (or skilled) person closest to the pin will be entered into a draw for two Air Canada tickets with a value of up to $2,800. Only 30 – 50 people will be in the draw nationwide and three sets of two tickets will be awarded so the chances of winning are excellent.
Myers Manotick will donate a 2016 Chrysler 200 to the golfer who is fortunate enough to get a hole-in-one. WE'RE NOT KIDDING! A 2016 Chrysler 200 is up for grabs Come out and take your shot. Anyone has the potential to win. (Car may not be exactly as shown)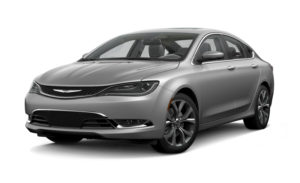 VIA Rail is donating a $250 gift card.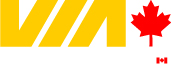 SPONSORSHIP:
Platinum Sponsorship – $1,000
Includes:
Two foursomes, including golf, cart and dinner
1 hole sponsor sign
Option to put up a kiosk at the course (size and location subject to approval by course management)
Option to display a banner (size and location subject to approval by course management)
$165 tax receipt
Gold Sponsorship – $500
Includes:
One foursome, including golf, cart and dinner
1 hole sponsor sign
Option to put up a kiosk at the course (size and location subject to approval by course management)
$45 tax receipt
Silver Sponsorship – $300
Includes:
Two golfers, including golf, cart and dinner
1 hole sponsor sign
Option to display a banner (size and location subject to approval by course management)
$35 tax receipt
Bronze Sponsorship – $75
REGISTRATION:
There are two ways to register:
Make a cheque payable to KEEP ON CLIMBING and mail to 121 Baroness Dr., Nepean, ON. K2G 6Z2 (Please include the names of the players) OR
By Paypal (If paying by PayPal, please send the players names to info@keeponclimbing.com)
SILENT AUCTION ITEMS:
Table for 10 – Yuk Yuk's
Lawn care package for 2018 – Nutri Lawn
Duct cleaning – Enercare Home Services
Gift basket – Jan Harder, Councillor
Gift basket – Beau's Brewery
2018 golf memberships – Executive Golf
Winery Tour for 4 – Jabulani Winery
Infant car – Otto's BMW
$25 Gift certificate – Metro
4 Tickets to Ottawa Fury FC
Gift Basket – Michale Qaqish, Councillor
Cleaning kits – Pearle Vision
Gift cards – Lone Star
$50 Gift Card – Loblaws
Drill bit set – Home Depot
Gift basket – Shoppers Drug Mart
Gift card – VIA Rail
Tickets to a play – GCTC