The 7th annual Keep on Climbing (formerly Kilimanjaro Golf Fore Kids) Golf Tournament will be held at Manderley on the Green in Ottawa at noon on Tuesday, August 11.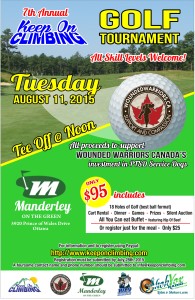 All proceeds will be directed to Wounded Warriors Canada, which is a non-profit organization that helps Canadian Forces members – be they full time or reservists – who have been wounded or injured in their service to Canada.
Specifically, the funds will help fund Wounded Warriors Canada's investment in PTSD Service Dog Programs across the country. The dogs are trained to operate with veterans suffering with Post-Traumatic Stress Disorder. This program has made an incredible impact in the lives of our service men and women in their struggles with mental health.
Registration Deadline is July 28, 2015
18 holes of golf, golf cart rental, dinner, games and prizes – $95
Dinner only – $25 – Dinner is a buffet style featuring hip of beef.
We hope you will mark the date on your calendar so you can join us to have some fun on the golf course and benefit a very worthy cause at the same time.
THANK YOU!
I would like to thank everyone who played a role in our 7th annual Keep On Climbing golf tournament for Wounded Warriors on August 11. Whether you played, volunteered, sponsored a hole or donated a silent auction item, you helped make the event a success and we are very grateful. We are still tallying the numbers, but about $3,400 was raised. That's $1,000 more than last year!! We will make a small donation to Canadian Canine, the training academy from which our guest speaker Shawna Church Roy and her service dog Bauer graduated, and the remainder will go to Wounded Warriors Canada.
Please take a minute to check out the photos. Many thanks to Luna Chen and Larry Cooper for the photography services!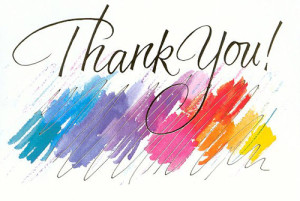 GUEST SPEAKER:
Shawna Church Roy
HOLE SPONSORS:
The Co-operators
Don Cherry's
Jabulani Winery
Jack May
The Dagley Family
Investors Group
Jan Harder
Swan's Garage
Metabusiness
Barrhaven Legion
Sobey's
Back in Balance
Unibroue
Train Canada
BSS Nexus Global Inc
Laura Finlay
Orleans Dental Clinic
VOLUNTEERS:
Leona Crumpler
Gord Crumpler
Sandy Maveety
Luna Chen
Larry Cooper
DONATIONS:
DAWG FM
Branislav Palic
Dave Holland
Joyce Ellard Gagnon
SILENT AUCTION ITEMS:
Rona – Hunt Club
Don Cherry's – Hunt Club
Shoppers Drug Mart
Manotick Office Pro
Kevin Haime
Jabulani Winery – Richmond
Home Depot
Costco
Trevor Finlay
Pearle Vision
Take a Paws Dog Care
Canal Ritz
Golf O Max
Jerome Photo Studio
Otto's BMW
Brian Skinner
Fitness for Freedom
Executive Golf
Via Rail
Faye Connolly
Krown
Broya Group
City of Ottawa – Michael Qaqish
Kim Samura ad Karen McPhail