THANK YOU!
We are so grateful to everyone who contributed to our 4th Annual Variety Show on October 19, 2014. We couldn't do it without the people who came out, volunteered, donated and performed. Together we raised $2,565, which becomes $23,085 with the government matching!!
Since next year is the 5th Anniversary, maybe we will put together something extra special. What do you think?
  PHOTOS
We are proud and excited to announce our 4th Annual Education for Africa Variety Show. Since 2008, Keep On Climbing has been hosting events to help the children of Tanzania. We are very happy to continue our association with Plan Canada. So far, we have raised around $128,000, which has helped to build a classroom, drill a well and encourage young women to start small businesses.
Our project this year relates to sanitation in Tanzania and it is vital. More than 2.2 million children die every year – that's four every minute – as a result of diarrhea caused by poor sanitation and hygiene.
Every year Plan Canada helps communities build 2,000 school latrines and in the last three years has helped families and communities build an average 100,000 toilets per year, benefiting s
everal million people. The great news is that our federal government recognizes the importance of this vital project and is matching funds raised 8:1. That means your $20 for the Variety Show becomes a whopping $180!!
Now for the Variety Show. This year's event takes place at Greenfield's Pub & Eatery, 900 Greenbank, on October 19 at 1:30. Cost is $20.
We have some awesome acts lined up!  Do you like music?
I said, DO YOU LIKE MUSIC?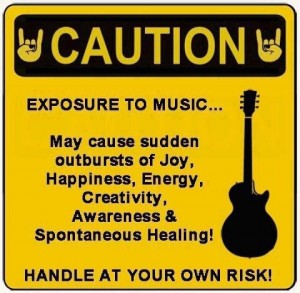 This year's "variety" in the Variety Show is in the wide-ranging musical stylings of some of Ottawa's newest, brightest and best:
Each week, we will be featuring one of our artists. Here is the line-up:
Master of Ceremonies – Ian Mendes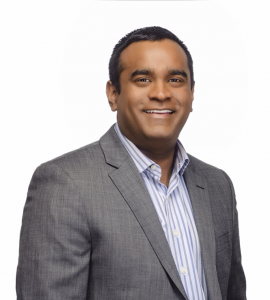 Ian Mendes joined the TSN family in October 2013, serving as the host for The Drive each day on TSN 1200. Prior to that, he spent 12 years at Sportsnet as a host and reporter for the network. Mendes has covered a number of major sporting events in his career, including multiple Stanley Cup Finals, World Series and Olympic Games. He served as lead host for Ottawa Senators broadcasts for seven seasons and in 2012 he co-authored the book 'The Best Seat In The House' with former NHL goaltender Jamie McLennan.  Mendes currently serves as the host of The Drive on TSN 1200 and is a frequent contributor toTSN.ca with columns about the Ottawa Senators and the NHL. A graduate of the Carleton University school of journalism, Mendes lives in Ottawa with his wife and two daughters.
FEATURED ARTISTS:
Al Tambay – Alain Tambay is a talented, professional musician, singer and songwriter who has been performing and touring for over thirty years. Alain performs and teaches in the style of blues artists such as Robert Johnson, Elmore James, Johnny Winter, George Thorogood, Keb' Mo', & Ray Bonneville. Alain is also proficient in the styles of Jimi Hendrix and Stevie Ray Vaughan.
Alain was featured at the Kingston Limestone Blues Festival, the Toronto and Ottawa Music Festivals as well as the Montremblant Blues Festival. He has toured Manitoba, Ontario and Quebec, opened for Omar and the Howlers (from Texas), Miles Goodwin (from April Wine), the Lee Aaron Band and for Ray Bonneville.
Alain performs frequently in Ottawa and the surrounding areas.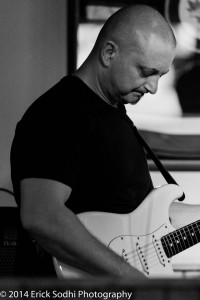 Sifa – For the past 20 years, Sifa has been singing the praise of Afrika and Afrikans. Through song, dance, and percussion, this vibrant acapella singing group proudly exposes the richness and beauty that is Afrika.
Since the beginning, this singing group has always been about more than just singing. The constant evolution of members keeps the SIFA energy dynamic and stimulating.
With a repertoire of songs from all over Afrika and the Afrikan Diaspora, Sifa sings in 15 different languages including Kiswahili, Zulu, Creole and Spanish. Performing extensively in an array of forums in Ottawa, Sifa has also delighted audiences in Toronto, Montreal and New York.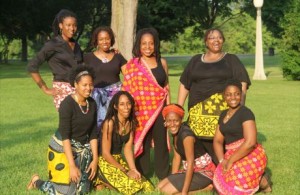 Julie Meilleur – pop/country/folk artist
Julie grew up in Ottawa and is currently a student at Algonquin College. She loves to explore the outdoors, connect with animals and people, and find excitement where she can.
Julie says that the wonderful thing about music is that it connects us to one another. No matter where we're from or what language we speak, the emotions that music projects will always be clear. Julie loves to sing and play guitar, but she also loves to ride horseback or go skydiving during her spare time. For Julie, music is a big part of what brings mere existence to life.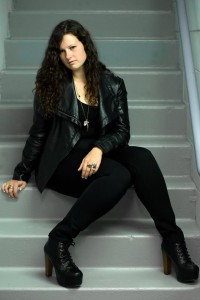 Briana Budge – Briana has been studying voice at Barrhaven Music Academy since 2012. She loves to perform and has gained a lot of experience over the past few years, learning a range of styles and techniques, including country, pop and R&B. In August 2013, Briana performed both solo and duet pieces for the BMA Coffeehouse in Support of LiveDifferent, a Canadian grassroots charity that strives to improve the lives of families living in extreme poverty. Briana is thrilled to have been selected to represent BMA for the Keep On Climbing fundraiser showcase.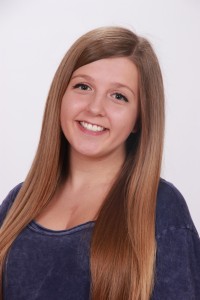 Ruth Abebe – Born in October 1999, Ruth Abebe has been musically involved for the majority of her life. She began playing the piano at the age of 8, which led her to pursue other musical endeavours such as being a part of a musical ensemble for the last 6 years, as well as 4 years of playing the alto sax in her school orchestral band. Recently she developed an interest in singing and began vocal training at the Barrhaven Music Academy. She performed in her school's highly praised production of the musical Zombie Prom (2014). With great determination Ruth continues to develop her skills as a pianist, vocalist and a performer.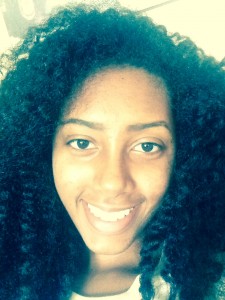 The event will also feature a silent auction, 50/50 draw and door prizes.
Tickets are available directly from Plan Canada at BUY TICKETS.  They are also available at Greenfields Pub & Eatery and the Barrhaven Music Academy.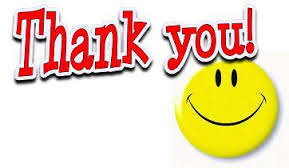 SILENT AUCTION ITEMS AND SPONSORS
Jan and Keith Campbell – Crystal vase
Rinaldos – Cut, style and manicure
Back on Track – massage
Jerome photography – photo sessions
Manotick Home Hardware – water dispenser
Rob and Nancy Hazen – decorative garden stone
RBC – golf bag
Shoppers Drug Mart – gift basket
Kitchenalia – gift basket
Kellys Funeral Home – aurora chimenea 
Michelle Ethier – hors d'oeuvres tray
Boxing Canada  – Ipod arm band
Pearle Vision – Ray Ban sunglasses
Second Cup – gift basket
Acrylic print – Denise Vanopdenbosch
Unibroue – recipe book
One Life Financial Management – Via rail pass
The Works – Gourmet burgers and shakes